HPS offers a variety of dry-type transformers, filters, and reactors that no other transformer manufacturer can match. In fact, our catalogs offer thousands of standard transformers from 50VA to 34 MVA.
With multiple manufacturing facilities located throughout North America, we have expanded our manufacturing and product base to offer you the broadest range of both standard and custom reactors, transformers, and filters.
Product Categories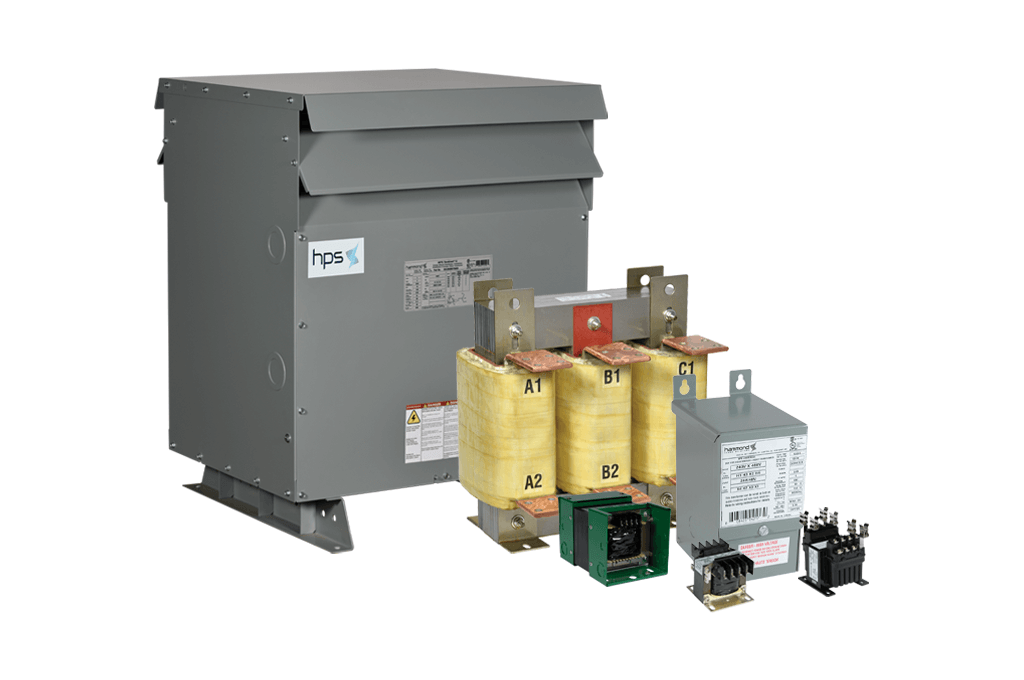 HPS offers an array of control and automation products designed to meet the demands of your applications. Control and automation products include control transformers, drive isolation transformers, reactors, dV/dT filters, and motor starting autotransformers.
HPS offers a variety of low voltage transformer types and energy efficiency levels to meet your most demanding applications. Low voltage distribution products include general purpose transformers, K-factor rated transformers, harmonic mitigating transformers, solar duty transformers, and encapsulated distribution transformers.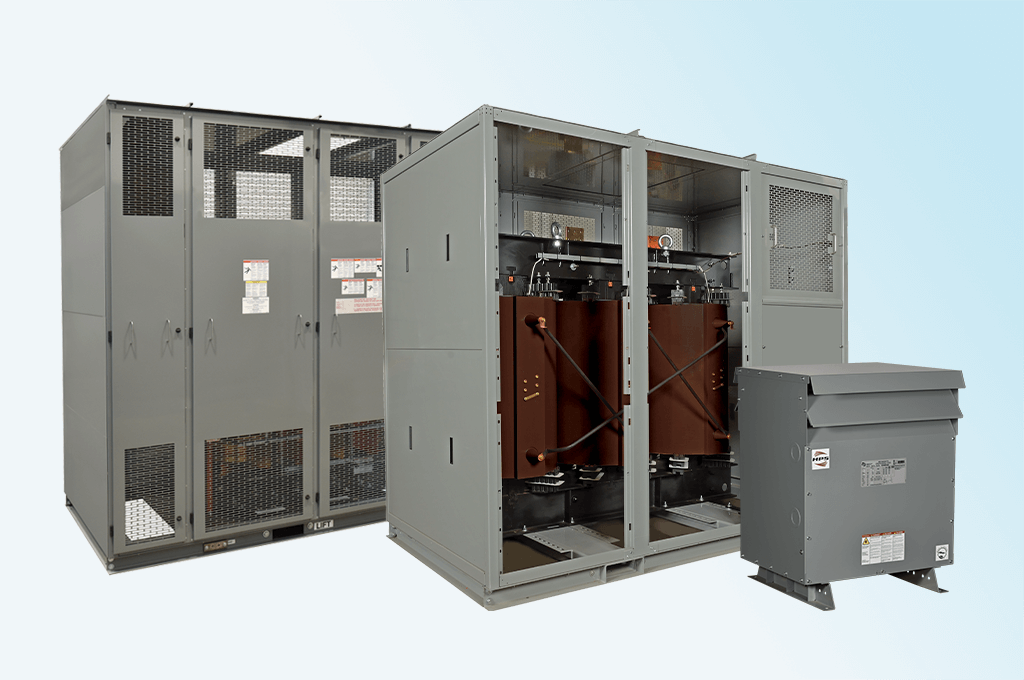 HPS offers a complete line of medium voltage distribution transformers suitable for commercial, industrial, and manufacturing process applications. Medium voltage distribution products include VPI transformers (5kV, 35kV & 46kV classes) and Cast Resin transformers (up to 35kV class).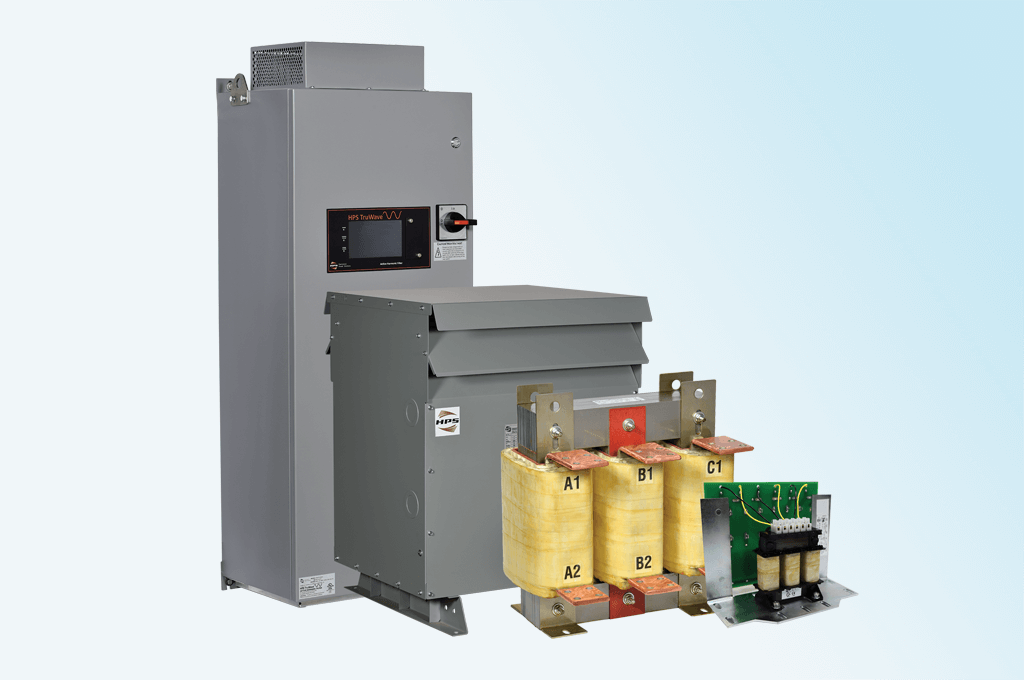 HPS offers a variety of products to address power quality issues such as active harmonic filters, passive harmonic filters, dV/dT filters, reactors, drive isolation transformers, and harmonic mitigating transformers.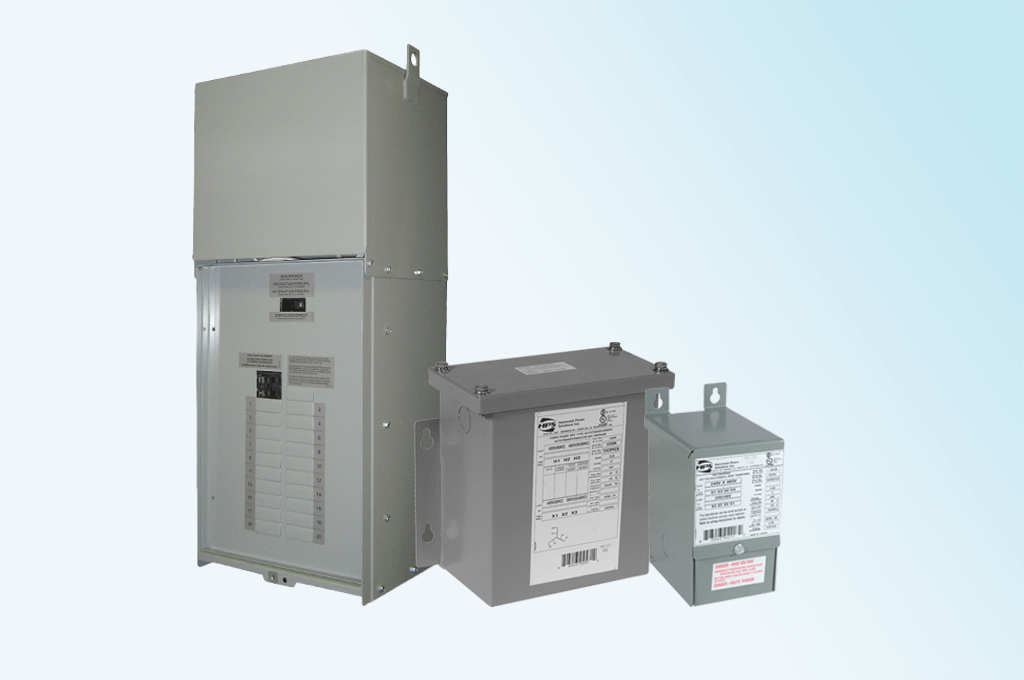 HPS offers a variety of products that address a broad range of unique and specialty electrical applications. Specialty products include buck-boost transformers, low voltage lighting transformers, mini power centers, and autotransformers.
Other Product Offerings
HPS has a long history of supporting our EMO customers with custom solutions. We offer a comprehensive set of OEM partner services.
When your transformer needs go beyond the usual, the HPS Design Team is ready to work with you to address your challenges with a custom transformer solution.