Electricity Transformation Canada 2022
Oct 26, 2022 – Oct 28, 2022
Metro Toronto Convention Centre, Toronto, ON
Hammond Power Solutions is pleased to announce that we will be exhibiting at Electricity Transformation Canada 2022, in Toronto, Ontario from October 26 - 28, 2022.
Electricity Transformation Canada aims to bring together energy professionals from converging sectors — wind energy, solar energy and energy storage — to network, collaborate and grow their businesses.
HPS will be exhibiting our wide range of products designed for energy storage, microgrid and renewable applications.
Drop by the HPS booth to connect with the HPS team. Booth information to follow when available.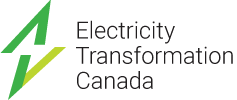 Visit their website to learn more about Electricity Transformation Canada 2022.