HPS is one of the largest manufacturer of dry-type transformers in North America. We engineer and manufacture a wide range of standard and custom transformers that are exported globally in electrical equipment and systems. We support solid industries such as oil and gas, mining, steel, waste and water treatment, commercial construction, data centers and wind power generation.
HPS leads the industry in these markets through its technical design strength, breadth of product, and manufacturing capabilities, making HPS a stronger company both fundamentally and financially.
Company Profile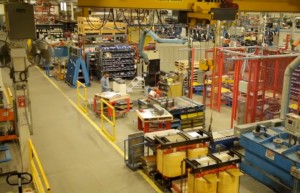 We have developed a reputation as one of the most capable and broadest manufacturer of dry-type magnetics in the world. Our products can be found on every continent, every ocean and have even orbited in space. Our engineering database contains over one million designs ranging from the smallest control transformers to the largest dry-type transformers ever manufactured. Our customers have come to rely on us for support at the most critical stages of their needs. Our stability and integrity as a supplier are paramount in an industry where demands must be resolved quickly and effectively. HPS has grown to become the largest dry-type transformer manufacturer in North America.
For over 100 years, HPS has grown from a small family-owned business in the shortwave radio market to the industry leader in magnetic transformer design and manufacturing. HPS now has multiple manufacturing facilities throughout Canada, United States, Mexico, and India. HPS currently has 9 regional warehouses throughout North America. HPS is well positioned for growth and has several long term and short term plans to continue on this path of success.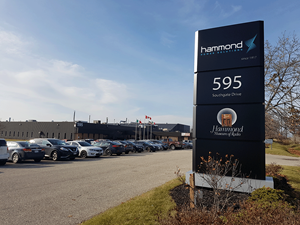 As North America's leader in the dry-type transformer industry, we have every intention of staying there and getting stronger.
Global Presence
Hammond Power Solutions (HPS) was established in 1917 and has continued to grow as the North American stand-alone leader for the design and manufacture of high quality custom electrical dry-type transformers and related engineered magnetic devices. The company is also a significant producer of standard products that are built to industry wide specifications.
With 9 warehouses throughout Canada and the United States, this allows us to ship standard stocked product to 90% of our customers for delivery within 48 hours of receiving a purchase order.
HPS, with its headquarters in Guelph, Ontario, Canada, operates out of seven facilities: Guelph, Ontario; Walkerton, Ontario; Baraboo, Wisconsin; Monterrey, Mexico; Compton, California; Granby, Quebec.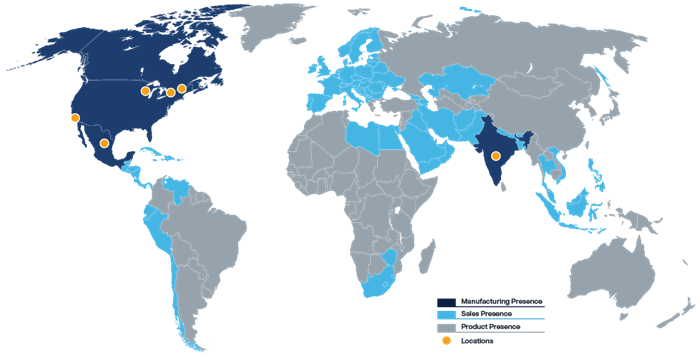 HPS North America Warehouse locations