HPS has been regarded for high quality since its very inception.
With our commitment to Excellence and Continuous Improvement, we build value and reliability into every HPS product. No other transformer company can offer our flexibility for service and quality in a full range of products.
All facilities have implemented quality management systems based on ISO 9001:2015 with the Guelph and Monterrey facilities having certification to this quality standard.
Our units are designed to meet ANSI, CSA, UL, IEC, ABS and NEMA standards required by our customers.
With our commitment to Excellence and Continuous Improvement, we build value and reliability into every product.
HPS stands behind its quality with warranties on both standard and special products that exceed industry standards.
HPS has testing facilities in all manufacturing locations to ensure product quality. These testing capabilities include:
Heat Run
Partial Discharge
Induced Voltage Test
Sound Level
Transformer Losses
(Hi Pot) Applied Power Frequency Voltage Test
Short-Circuit Test
EMF
BIL
Insulation Resistance
Inductance Resistance
Harmonic Test Bench
Unique Testing Upon Request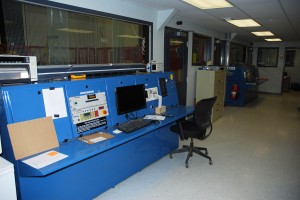 Design & Engineering Talent
The HPS design center is located at it's main manufacturing facility in Guelph Ontario. With over 50 engineers and technicians, the center's focus is threefold.
Maintaining standard product lineup
Tailoring designs for OEM partners
Overseeing the design and manufacturing of custom transformers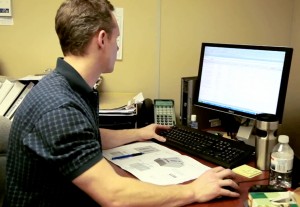 This design talent is turning Hammond Power Solutions into a full fledged global transformer platform combining design, engineering, manufacturing and service.
Whether it is prototypes, thermal modeling, harmonic assessment, retrofitting, tight physical dimensional requirements or any other unique magnetic problem, our engineers will work with our customers to develop and deliver the most cost effective design available.
We particularly emphasize our Value Added Engineering whereby our design staff will interface with your team to produce the optimum transformer design. They have the training, experience and technical expertise to excel in the design of transformer and related magnetic products for almost any special application. Our 3-D modeling design and CAD facilities permit quick and effective communication when time is vital.
Over 9000 custom designs are engineered and built every year.
HPS has designed over 1 million designs in over 95 years of business.
HPS engineering staff have the latest software enabling them to assist with the development of designs including, Solid Works (3D Modeling), AutoCAD and P Spice electrical simulation.
Manufacturing & Delivery
World-class manufacturing and testing operations enable HPS to produce the most advanced and reliable, dry-type transformers in the market today.
By deploying the latest manufacturing advances and leading-edge test methods, we can build performance and reliability advantages into every transformer.
HPS has manufacturing facilities in Canada, the United States, and Mexico. This multi-national strategy allows HPS the ability to shift products between plants as required to give their customers key advantages in delivery schedules, flexible capacity management, disaster proofing, and balancing foreign content.
"Quality control and continuous improvement is part of everyone's job."
HPS people have a passion for continuous improvement in all phases of the design and manufacturing processes in order to meet the requirements of a broad range of customers for even the most onerous of transformer applications.
Core Construction
HPS cores are manufactured from high grade non-aging, fully processed silicone steel laminations. Cores are precision-cut to close tolerances using modern equipment, to eliminate burrs and optimize energy efficiency. The completed core is sealed in epoxy to reduce the risk of exposure to moisture.
Coil Construction
Coils are available in either aluminum or copper construction. Coils are precision wound with continuous copper or aluminum conductors and are electrically balanced to minimize axial short-circuit forces. The use of duct-stick permits the flow of air thus providing excellent cooling in addition to providing superior axial mechanical strength.
Insulation
High temperature resistant materials are used including Nomex Aramid papers, silicone coated fiberglass, Nomex sleeving, supersil duct sticks and pressure sensitive glass tape.
Core and Coil Assembly
Coils are held rigidly in place between insulators clamped to the upper and lower core frames under high compression. Winding terminals can be secured firmly to the transformer structure. One way HPS ensures the integrity of the core and coil assembly is to bolt low voltage bus bars to the upper or lower core clamps with stand off insulators and quality hardware.
Impregnation
A critical element of long-term transformer performance is the long-term integrity of the dielectric properties of the insulation materials. In order to meet the designed life expectancies, the transformer components must not be compromised during the impregnation process.
At HPS, transformer coils are impregnated with two complete vacuum-pressure impregnating cycles:
Coils are placed in a sealed tank and one full atmosphere of vacuum is drawn.
The impregnation resin is then introduced into the chamber and the coils, or assembly, are then completely immersed in the impregnation resin.
The tank is then pressurized to force the resin to thoroughly penetrate the windings.
The coils or assembly are then removed from the chamber and oven cured.
A complete second cycle follows to ensure thorough and complete impregnation.
The result are transformer coils which exhibit virtually corona-free performance, a superior resistance to environmental conditions and a new standard of reliability even for the most demanding industrial, utility or commercial applications.