"To us, a successful company is also a responsible company."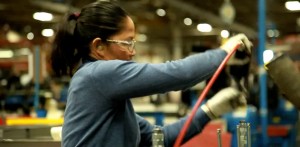 It is about aligning our corporate behavior and values with our strategic vision. We believe that in order to fulfill our strategic ambition we need to respect and build our relationships with each other, our customers, other stakeholders and the communities in which we serve and work. Living our values, delivering on our promises and continuing to be a profitable company is what makes us committed to a strong model for good corporate citizenship.
We believe that a company is responsible to all of its stakeholders, including employees, shareholders, the community, the marketplace and the environment. To us, a successful company is also a responsible company. Our approach to Corporate Responsibility is to engage with this wide range of stakeholders so that we can more effectively manage the social, ethical and environmental impact of our business activities.
We do this through a variety of programs that include community investment initiatives, employee volunteering, kind donations as well as through the sponsorship of organizations and events. Serving communities for over 90 years, HPS is proud of the contributions we have made and will continue making as well as for the spirit of our employees who are actively involved in representing our values in the area of Corporate Responsibility.