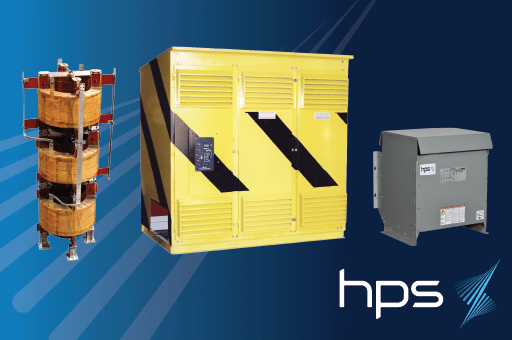 The HPS Team of engineers, operations and supply line are dedicated to solving real-world transformer and reactor challenges for a broad range of customers.
This investment in people and facilities has resulted in a rich legacy of leading technologies and manufacturing methodologies that are now available to address even the most demanding specialty/custom dry-type transformer and reactor requirements. From environmental, energy efficiency and durability improvements to installation and maintenance simplification, we're never satisfied with the status quo.
We design to your specifications – in days instead of weeks or months. Our custom designs range from 50VA to 34MVA and up to 46,000 volts in order to address the most demanding applications and extreme working environments.
HPS Custom Products include:
Custom Dimensions for Size & weight constraints
Custom enclosures for tough environmental conditions
Unique input and output voltages
Low inrush Current
6, 12 and 18, 24 and 36 pulse drive isolation transformers
Rectifier Duty
Contact Us For More Information