Rockwell Automation Fair 2021
Nov 10, 2021 – Nov 11, 2021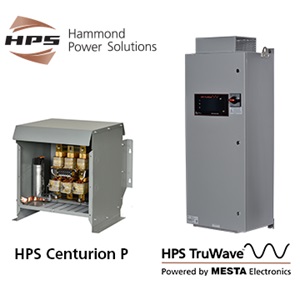 HPS is proud to announce that we'll be exhibiting at Automation Fair, in Houston, TX, November 10-11th, 2021. We're excited to share that HPS will feature two new power quality products at this event – HPS TruWave™ active harmonic filter (Powered by Mesta Electronics) and HPS Centurion™ P passive harmonic filter.
Both filters provide harmonic mitigation in order to achieve IEEE-519 compliance.
- HPS TruWave monitors the load current and dynamically responds to power system distortion as it develops.
- HPS Centurion P consists of reactors and capacitors in a novel LCL filter arrangement.
Both products deliver superior performance to reduce harmonic current distortion to less than 5% and can correct true power factor to over 95%. Visit booth 211 to meet with one of our power quality experts, as well as learn more about our other power quality solutions including reactors, harmonic mitigating transformers, drive isolation transformers, and dv/dt filters.
To learn more about the event, please visit their website here.